Vale of Pickering, Allerston, North Yorkshire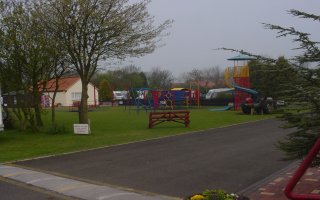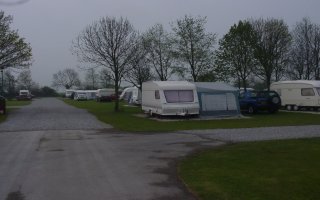 We stayed here on Weds 23rd and Thursday 24th April 2003. This was during the Easter holidays- second week after Easter. The site is all handstanding and I thought they were quite regimented (ie in rows) and close together.
Surroundings - not bad, open fields and some trees, open site with some shade although plenty of opportunity for sunbathing.
Play area - this was more your traditional type of play area - more like a muncipial play area with roundabouts, slides and a helter skelter. There was also a tractor which the kids enjoyed. This play area would suit all ages, although the older kids may have got bored. The park only allows bikes to be ridden on the roads and not on the grass. There is a boules area but no sandpit and the boules area is only for boules - which was no good for us as we didn't have any!! If you wanted to play football you had to visit the large field which involved leaving the site and walking round the corner - something I was not too keen on the kids doing!
Shop - I didn't buy anything but had to pop in for change for the showers. It seemed reasonably well stocked but closed at either 6 or before so if you are arriving later...
Facilities - fine although you had to pay 20p for a hot water shower - there was plenty of it though. The toilets were very clean but they close in between 1 and 2.15. There are prints of the local area on the wall.
Overall impression - this site was OK - but obviously because it was all hardstanding, it seemed like a caravan park rather than a campsite. Therefore it seemed rather regimented and had plenty of rules. Cost about £12.
Would we go back? Probably not as there are plenty of other sites in the region to explore.
---